Modular Cottages
Modular cottage construction allows you to buy a lot, have your cottage delivered and finished, and move in all within a few months. We can get you into your cottage much faster than traditional construction, often the same year you buy the lot. If you have an existing cottage that is in need of extensive update, you're better off replacing it with a brand new cottage. We have replaced many older homes and cottages with new modular designs, taking advantage of new design and energy efficiency standards. Modular cottages are built to the same standard and building code as residential homes and, as with modular homes, we offer many choices in floor plan and exterior style. We also have the flexibility to make any change you want, from adding a pantry or fireplace, moving walls or windows, to a complete re-design of the exterior if the floor plan you like isn't shown in the exterior style you want.
What are the Benefits of Modular Cottage Construction?
#1. Get into your new home or cottage within weeks
Your modular cottage can be set on your foundation in as little as 10 weeks, allowing you to move in sooner
#2. Better built
Laser precision and a controlled environment make for a better built cottage.
#3. Four Season Enjoyment
By meeting Ontario's residential building code, every modular cottage is fully insulated and offers true four season living.
#4. More affordable
Taking advantage of modular construction can provide you with a better built cottage for less, with lower energy consumption.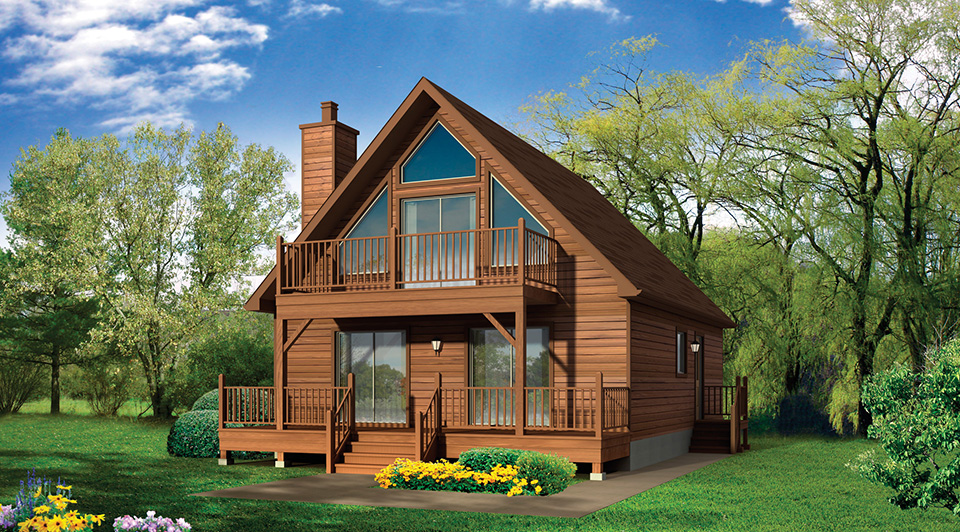 #5. Meets or exceeds building code
Each modular cottage meets a rigorous checklist and is approved by third party inspectors before leaving the factory.
#6. Eliminates construction delays
Factory construction means that your cottage will be delivered on the scheduled date. Your cottage will be set and watertight within hours
#7. Minimize on-site disruption
Modular cottages require much less work done on site, greatly reducing construction headaches. Your neighbours will thank you.
#8. More environmentally friendly
Modular construction allows for almost all waste to be diverted from landfills. Excess materials are either re-used or recycled.
#9. DIY potential
Our approach allows you to take on as much or as little of the finish work as you'd like.
We offer cottages in single storey, two-storey, or walkouts. You can mix and match your perfect floor plan to any style, such as traditional, contemporary/modern, or recreational. If you already have your dream home in mind, we can adapt almost any plan to a modular design, saving you time and money
Please click on any of the pictures to take you to our available plans.